Fellowship in the Visual Arts
The Ellis-Beauregard Fellowship in the Visual Arts
The Ellis-Beauregard Fellowship awards $25,000 to a Maine artist working in the visual arts and is paired with a solo exhibition at the Center for Maine Contemporary Art, a scholarly publication and a gallery talk.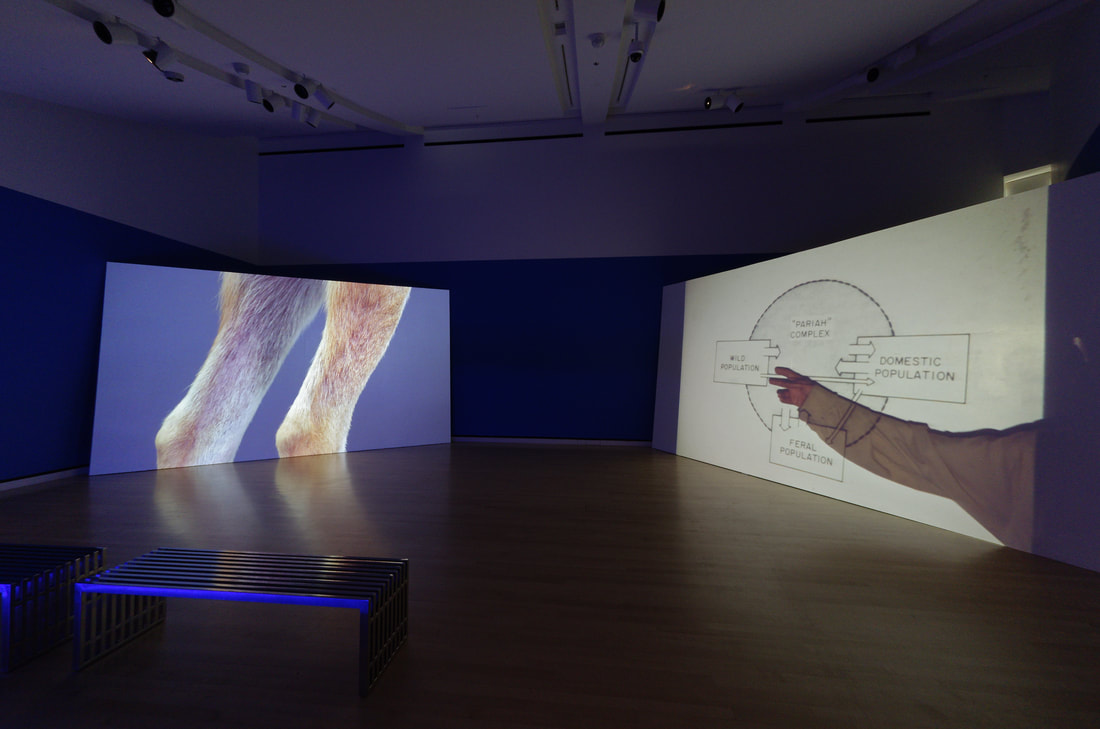 Installation view of Johnson's solo exhibition Heavy Water, currently on view at the Jepson Center for the Arts, Savannah, GA
2018 Awardee Erin Johnson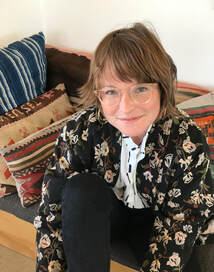 Artist, educator, and activist Erin Johnson received a $25,000.00 fellowship award paired with a solo exhibition at the Center for Maine Contemporary Art. Johnson is currently a Visiting Assistant Professor of Digital Media with a joint appointment in the Visual Arts Department and the Digital and Computational Studies Program at Bowdoin College. In 2013, she earned an MFA in Art Practice and Certificate in New Media from U.C. Berkeley. She makes interdisciplinary, collaborative projects that blend documentary, experimental, and narrative practices to explore social, political, and geographical imaginaries.
Johnson said of the fellowship, "I am so humbled by and grateful for this award. I look forward to creating a new body of work with the foundation's incredible support. This kind of funding is essential to Maine artists and I'm thankful to EBF for supporting artists where they live. "
"Erin is not only a fine individual; gregarious, with a sparkling intelligence, she is diligent and passionate regarding her work," states Donna McNeil, Executive Director of the Ellis-Beauregard Foundation. "She is one of the burgeoning number of artists addressing, through the language of art, the hard issues of the day. She spent her holiday volunteering at the US-Mexico border, she is researching species loss for her next big project, and more. I believe curators are responding strongly to artists who present through a compelling thesis without compromising beauty. We are enormously proud of the work she does and we are not alone."
Marshall N. Price is the Nancy Hanks Curator of Modern and Contemporary Art at the Nasher Museum of Art at Duke University and adjunct faculty in the university's Department of Art, Art History, and Visual Studies. He received a Ph.D. in Art History from the Graduate Center, City University of New York. He has held curatorial positions at the Santa Barbara Museum of Art and the National Academy Museum, New York. Recently organized exhibitions include Nina Chanel Abney: Royal Flush, A Material Legacy: The Nancy A. Nasher and David J. Haemisegger Collection of Contemporary Art, Colour Correction: British and American Screenprints, 1967-75, and Jeffrey Gibson: Said the Pigeon to the Squirrel.
Marcela Guerrero is Assistant Curator at the Whitney Museum of American Art, New York, where she recently curated the exhibition Pacha, Llaqta, Wasichay: Indigenous Space, Modern Architecture, July 13—September 30, 2018. From 2014 to 2017 she worked as Curatorial Fellow at the Hammer Museum in Los Angeles, where she was involved in the much-lauded exhibition Radical Women: Latin American Art, 1960-1985, organized as part of the Getty Foundation's Pacific Standard Time: LA/LA initiative and guest-curated by Cecilia Fajardo-Hill and Andrea Giunta. Along with Fajardo-Hill, Guerrero curated the show's selection of Latina and Chicana artists and has written the catalogue chapter on Caribbean women artists, along with more than sixty biographical entries. Prior to her position at the Hammer, she worked in the Latin American and Latino Art Curatorial department at the Museum of Fine Arts, Houston (MFAH) where she served as Research Coordinator for the International Center for the Arts of the Americas (ICAA). As researcher-in-house, she was in charge of reviewing, vetting, and publishing all primary and secondary sources on the ICAA's digital archive "Documents of 20th -Century Latin American and Latino Art." At the MFAH she also participated in the acquisition of artworks from the Caribbean region for the permanent collection. Guerrero's writing has appeared in a variety of publications including ArtNexus, Diálogo, Interventions: International Journal of Postcolonial Studies, Caribbean Intransit, and Gulf Coast, and has contributed articles to a variety of exhibition catalogues. Born and raised in Puerto Rico, Guerrero received her BA from the University of Puerto Rico, Rio Piedras Campus, and holds a Ph.D. in Art History from the University of Wisconsin-Madison.
Michelle White is Senior Curator at the Menil Collection, where she has organized the exhibitions, Mona Hatoum: Terra Infirma, Barnett Newman: the Late Work, Vija Celmins: Death and Disaster, 1964—1966, among others. She was the co-curator of the first retrospective of the drawings of Richard Serra at the Metropolitan Museum of Art and the San Francisco Museum of Modern Art and she organized the retrospective drawing exhibition of works on paper by Lee Bontecou for the Menil and the Princeton University Art Museum. White has contributed her writing to various art journals, including Art Papers, Flash Art, Modern Painters, Master Drawing and Gulf Coast Literary Journal. She received her B.A. at the University of California, San Diego and her M.A. in Art History from Tufts University, and has held positions at the Fogg Art Museum, Harvard University and the Museum of Fine Arts, Houston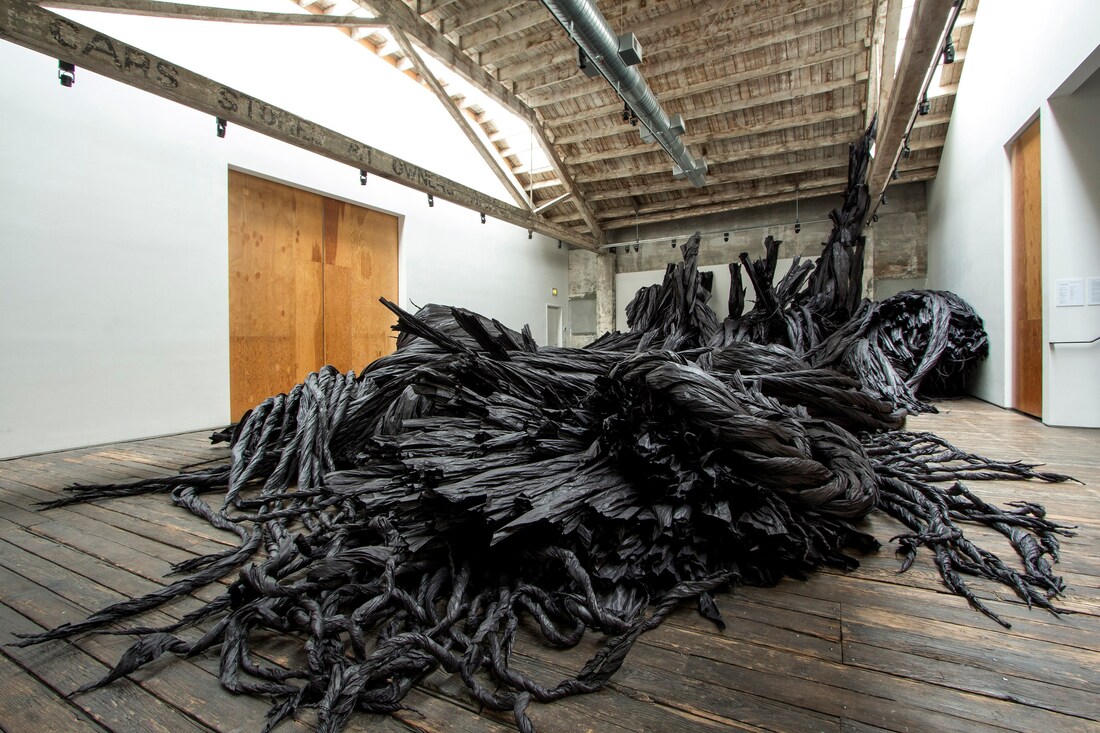 2017 Awardees Wade Kavanaugh + Stephen B. Nguyen



The recipient of our annual inaugural $25,000.00 unrestricted Ellis-Beauregard Fellowship award in the visual arts for a Maine artist; artist team, Wade Kavanaugh of Bethel, Maine and Stephen B. Nguyen of Portland, Maine, were selected through a blind jury process from of pool of more than two hundred applicants by two thoughtful and esteemed curators: Jeffrey Peabody, Vice President and Director, Matthew Marks Gallery in New York City and Alison de Lima Greene, Isabel Brown Wilson Curator of Modern and Contemporary Art, The Museum of Fine Arts, Houston.
The award reflects the vision of it's founders David Ellis and Joan Beauregard put forth to support artists with the precious gift of time and to encourage, expand and sustain the courageous and imaginative dialogue  that is fundamental to the arts. The Ellis-Beauregard Foundation celebrates the value of art to transcend cultures and engage with diverse communities. 
"The award is truly a defining moment for the Foundation," noted Ellen Golden, President of the Ellis Beauregard Foundation Board, "consistent with our goal of supporting artists and communities." 
Juror Alison de Lima Greene states "I am profoundly grateful to the Ellis-Beauregard Foundation for creating this opportunity to review the work of so many talented Maine artists. As always, the jury process was a voyage of discovery, one which encompassed an array of media across all disciplines in the visual arts. "The work of Wade Kavanaugh and Stephen B. Nguyen stood out among that of their peers for its sophisticated use of materials, its thoughtful evolution, and essential beauty.  At the same time, the artists' dramatic evocation of the power and fragility this planet's biosphere is both timely and urgent."
"The work submitted for consideration spanned more than a decade, starting with Striped Canary on the Subterranean Horizon and The Burden of Atlas, both 2005.  These projects established the essential vocabulary and installation practice followed over subsequent years by Kavanaugh and Nguyen, demonstrating their acute sensitivity to site and their increasingly inventive command of materials. I was interested to see that one of their most recent projects engaged with the performing arts as well, through their collaboration with the Ivy Baldwin Dance Company in 2017.  I was also impressed by the essentially generous nature of the work, one which engages audiences at all levels. What I admire most about the Ellis-Beauregard Foundation's new grants initiative is their partnership with the Center for Maine Contemporary Art in Rockland.  I understand the CMCA will provide a public platform for new work by Kavanaugh and Nguyen, and I am looking forward to learning more about these artists, as well as the new directions taken by the Ellis-Beauregard Foundation in the years to come."
Juror Jeffrey Peabody adds, "It was a distinct honor to participate in the selection process of the inaugural Ellis-Beauregard Foundation Fellowship in the Visual Arts.  The fine quality of the work under consideration and the tremendous variety of approaches and materials made the process rewarding, and makes clear that a lively and serious community of artists is at work in Maine today. Awardee Wade Kavanaugh adds, "Stephen and I are honored to receive this award from the Ellis-Beauregard Foundation.  Our collaboration began twelve years ago at The Map Room in Portland and we look forward to the gift of time to create more work in Maine,
HAVE QUESTIONS ABOUT THIS GRANT? CONTACT US IN THE FORM BELOW.