The Ellis-Beauregard Fellowship in the Visual Arts
The Ellis-Beauregard Fellowship awards $25,000 to a Maine artist working in the visual arts. The fellowship is paired with a solo exhibition at the Center for Maine Contemporary Art, a scholarly publication and a gallery talk.
For guidelines and information about the fellowship, please email
Donna McNeil at donna@ellis-beauregardfoundation.org.
2020 Fellow
Reginald Burrows Hodges
Reggie Burrows Hodges was born in Compton, California. Hodges is narrative figurative painter whose work centers around visual metaphor and storytelling. He works primarily large-scale on raw canvas, wood and rag paper with acrylic and pastel — exploring themes such as identity, truth, surveillance, and often childhood memories. As method, Hodges paints from a black ground, developing the environment around the figure so it emerges from its surroundings, examining the possibility that we are all products of our environment.
Hodges majored in theatre and film at the University of Kansas and has worked in many capacities in TV and film production. Hodges co-owned Bass Mind Recording Studio in Brooklyn and also co-founded the reggae dub band Trumystic, for which he was a songwriter and bassist. His love of teaching originates from his experience being a professional Tennis Coach on the USTA/ITF Pro Circuit.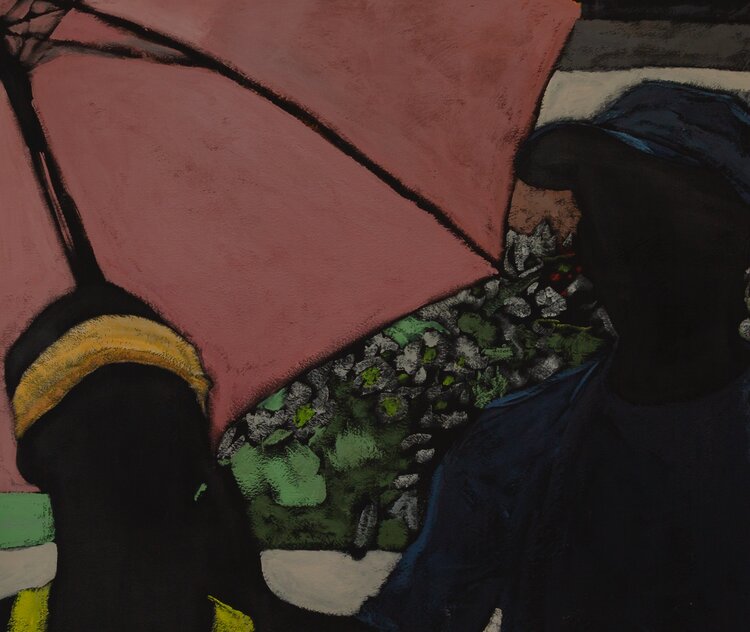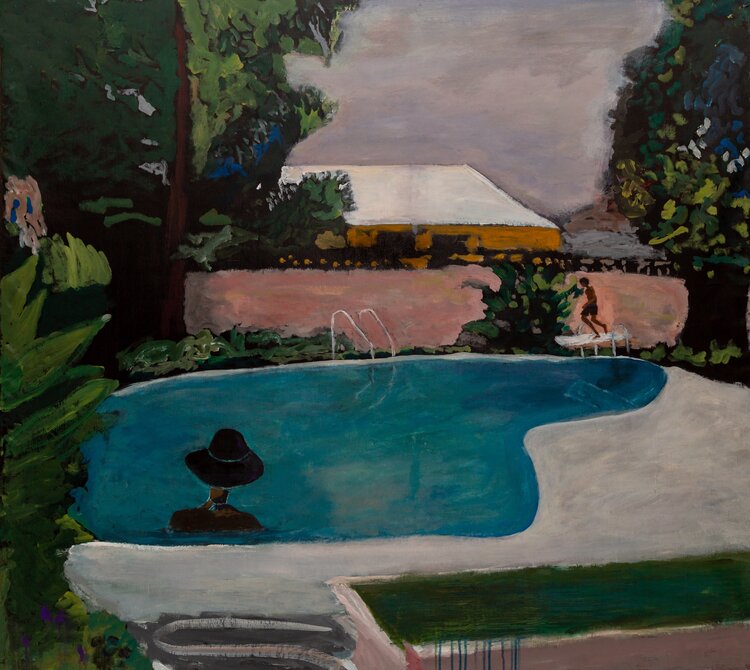 2020 Jurors
 Thomas Lax, associate curator of media and performance at the Museum of Modern Art
Laura Phipps, assistant curator at the Whitney Museum of American Art
Kate Kraczon, curator of the Bell Gallery at Brown University.
2019 Fellow
Erin Colleen Johnson
Artist, educator, and activist Erin Johnson is currently a Visiting Assistant Professor of Digital Media with a joint appointment in the Visual Arts Department and the Digital and Computational Studies Program at Bowdoin College. In 2013, she earned an MFA in Art Practice and Certificate in New Media from U.C. Berkeley. She makes interdisciplinary, collaborative projects that blend documentary, experimental, and narrative practices to explore social, political, and geographical imaginaries.
2019 Jurors
Marshall N. Price, Nancy Hanks Curator of Modern and Contemporary Art, Nasher Museum of Art at Duke University
Marcela Guerrero, Assistant Curator, Whitney Museum of American Art, New York
Michelle White, Senior Curator, Menil Collection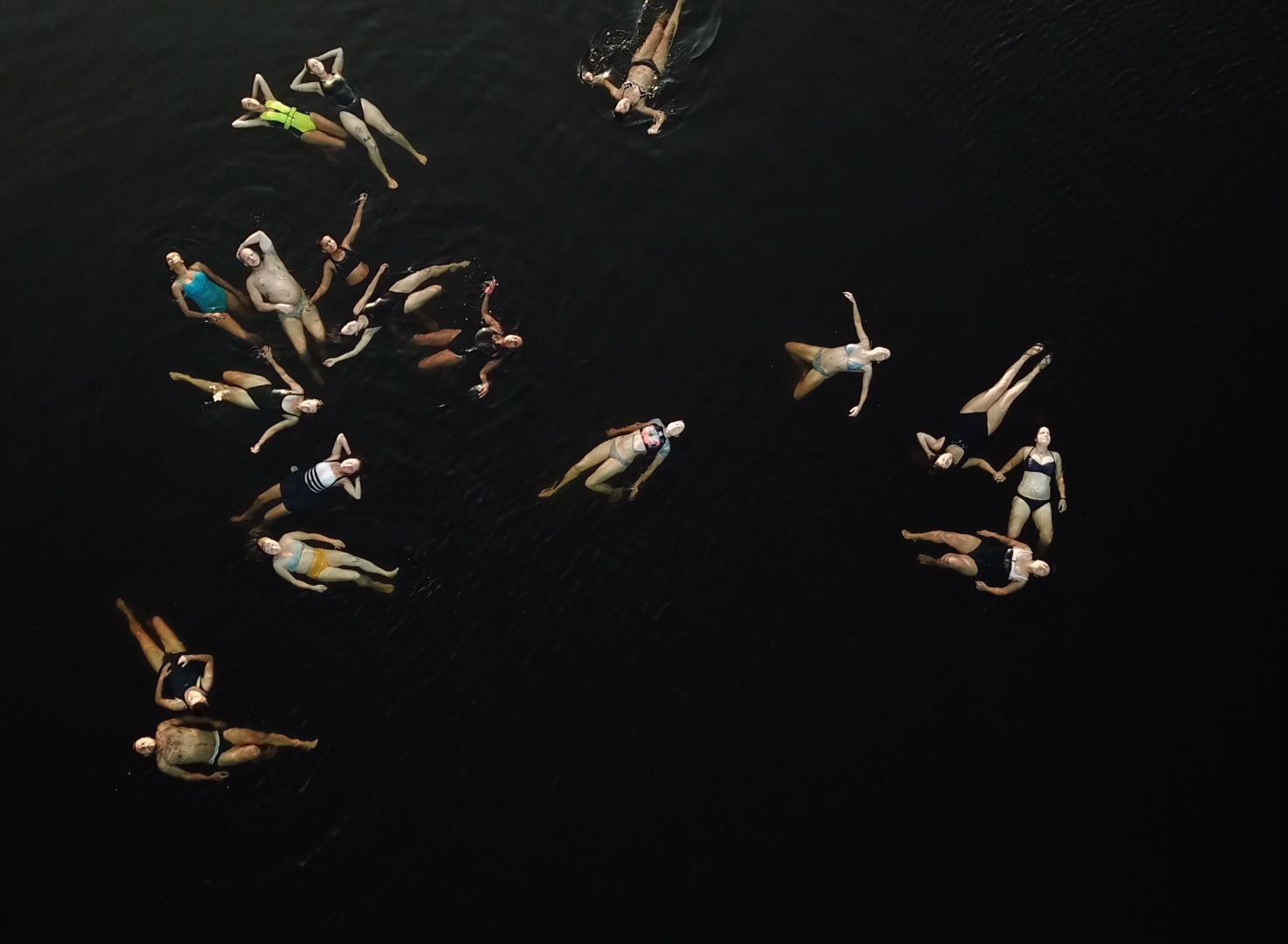 2018 Fellow
Wade Kavanaugh + Stephen B. Nguyen
The recipient of our inaugural annual $25,000 unrestricted Ellis-Beauregard Fellowship award in the visual arts for a Maine artist – artist team Wade Kavanaugh of Bethel and Stephen B. Nguyen of Portland – were selected from of pool of more than two hundred applicants.
Juror Alison de Lima Greene stated: "The work of Wade Kavanaugh and Stephen B. Nguyen stood out among that of their peers for its sophisticated use of materials, its thoughtful evolution, and essential beauty. At the same time, the artists' dramatic evocation of the power and fragility this planet's biosphere is both timely and urgent. The work submitted for consideration spanned more than a decade, starting with Striped Canary on the Subterranean Horizon and The Burden of Atlas, both 2005.  These projects established the essential vocabulary and installation practice followed over subsequent years by Kavanaugh and Nguyen, demonstrating their acute sensitivity to site and their increasingly inventive command of materials."
2018 Jurors
Jeffrey Peabody, Vice President and Director, Matthew Marks Gallery in New York City
Alison de Lima Greene, Isabel Brown Wilson Curator of Modern and Contemporary Art, The Museum of Fine Arts, Houston
Please contact us below with any questions about our grants, awards, or programs.